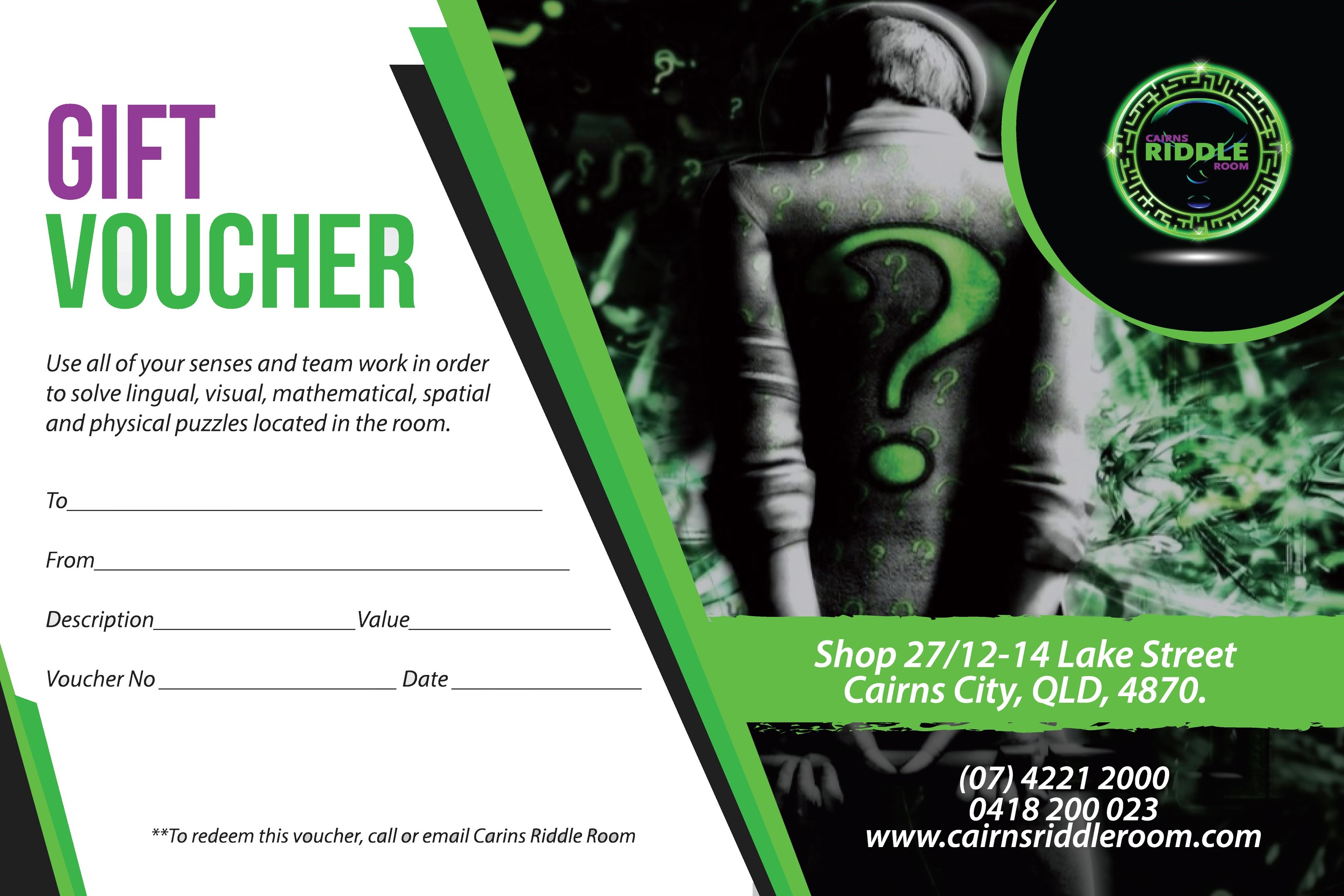 Give the gift of Adventure
Offer your friends or loved ones a unique escape room game experience by purchasing a gift voucher. It makes the perfect gift for any occasion!
Select from one of the following options to purchase a gift voucher, secure payment will be completed online. A digital voucher is issued immediately to the specified email address for printing or forwarding to the recipient.
Please note, the digital voucher available for immediate download is generic in design. To obtain a copy of our custom branded voucher pictured, please contact us to arrange postage.
Gift vouchers are only available for distribution to recipients over 18 years of age, who can form legally binding agreements regarding the use of our premises. Identification will be confirmed on presentation of the voucher. No compensation will be due or granted by the issuer, should a voucher be distributed to a minor & later deemed invalid for redemption by the Cairns Riddle Room.
Gift vouchers are single use & valid for 3 years from the date of purchase unless obtained as part of a promotion, donation, limited event, discounted offer or temporary marketing campaign.
Once issued, vouchers are not transferable. Please ensure you provide the recipient's name when purchasing a voucher. The recipient must be registered as a participant when redeeming the voucher and present for the event.
To redeem a gift voucher, the recipient must book online through the bookings page, using the single-use gift voucher code.